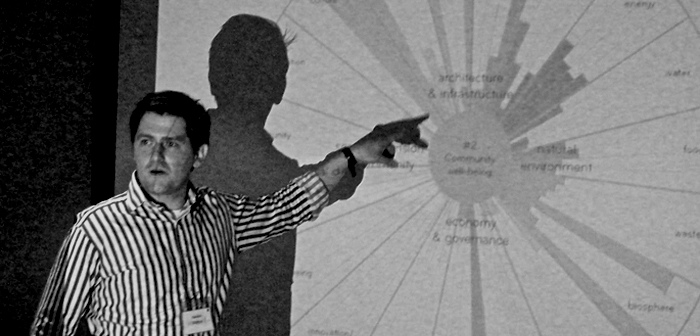 MICRO LAB AT THE BIONEERS CONFERENCE, SCOTLAND
After 20 years of growing success in the United States, the Bioneers held their first European conference at Findhorn, Scotland, in 2010. CLEAR VILLAGE presented two sessions at the event: a CLEAR VILLAGE micro-lab about adapting principles from nature to suit urban planning processes; and an appearance at the 'Social and Innovation Lab' panel, where Thomas Ermacora discussed CLEAR VILLAGE's approach to participatory planning. Nature, of course, was the star of both sessions.
Click here for the full CLEAR VILLAGE report from the Bioneers conference at Findhorn.