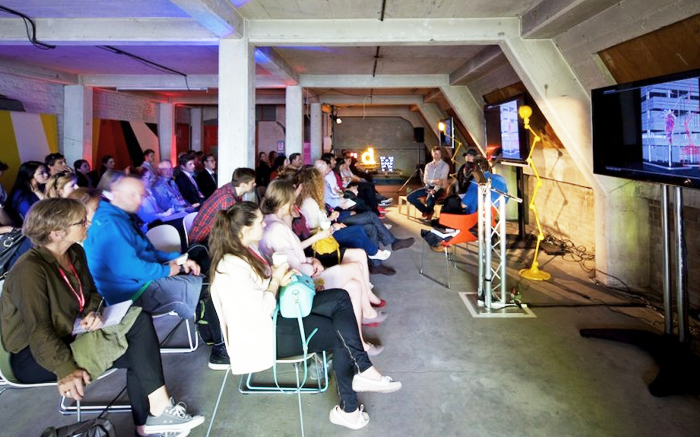 Conversations @ Clerkenwell Design Week
Conversations @ Clerkenwell are a series of talks around a wide variety of design-related topics. The 2014 edition included topics such as high-rise building, architecture as a business and what's next for product design.
CLEAR VILLAGE was invited to give our vision on gentrification. Alongside co-panellists Alex Proud (gallerist and club owner) and Matthew McMillan (head of inward investment at Croydon Council), Frank talked about how CLEAR VILLAGE's projects aim to create inclusive places in the midst of a trend of gentrified and privatised spaces popping up around London.
Photo credit: Clerkenwell Design Week