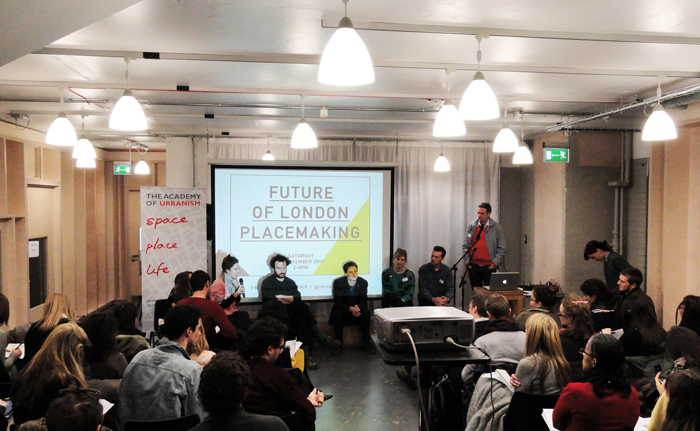 Future of London place making
Robin Houterman presented the Clear Village vision on place making in London at the "Future of London Placemaking" conference in November 2013. The afternoon was co-hosted by CASS School of Architecture and the Academy of Urbanism Young Urbanists and organised by Francesca Perry from Thinking City.
For a crowd of young urban professionals, we presented along with colleague-place makers such as Assemble, Studio Weave and We Made That. Along with showing some recent examples of our work, Robin highlighted some of the challenges in our work – keeping momentum in projects, fundraising and making projects sustainable on the long term.
Photo credit: The Academy of Urbanism