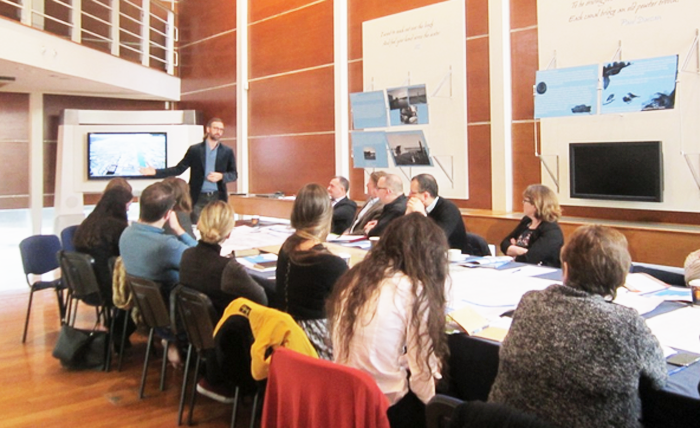 Pivot Dublin – Hidden Rooms
Pivot Dublin's Hidden Rooms was a two-day conference that took place on 16 venues around Dublin. Each room hosted a workshop focused on a particular perspective on cities.
Our Founder Thomas was the guest speaker on the theme of "the Fair City: greening where it really matters", located at the historic "Campshires". Thomas spoke extensively about our Walled Garden project giving inspiration to the workshop participants that were tasked with coming up with ideas to turn the Campshires in a premium destination and amenity attraction, in particular for local residents.
Photo credit: Pivot Dublin