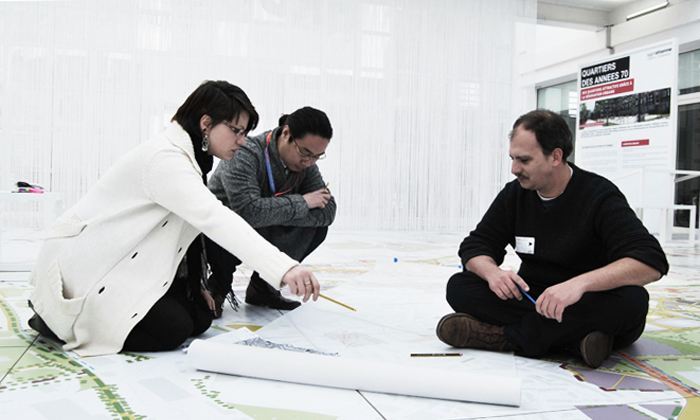 Let Soleil Shine! Workshop at Biennale Internationale Design at Saint-Etienne
The 2013 Biennale Internationale Design Saint-Etienne, which focused on empathy in design methodologies, was the perfect platform for Alice Holmberg to talk about the CLEAR VILLAGE approach to participatory design. Not wanting to simply tell people about our methodology without giving them a chance to engage with it, Alice also conducted a live design workshop that challenged participants to re-invigorate the post-industrial Soleil area of Saint-Etienne. The results included long-term plans to knit together divided parts of the community by celebrating its incredible diversity: Let Soleil Shine!
You can find photos of the event here. For a video, click here.