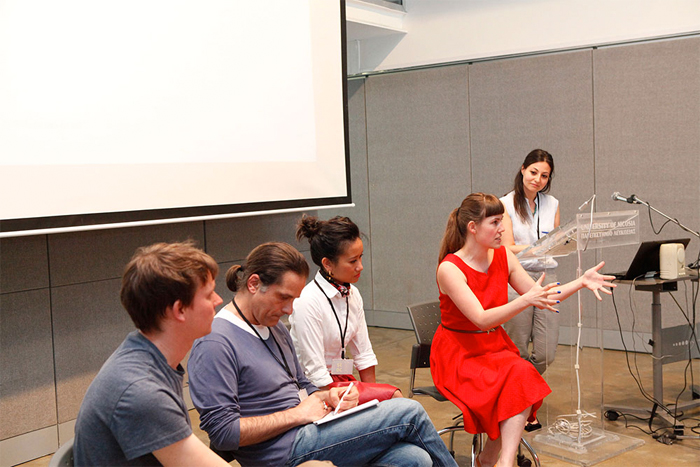 Socially Engaged Design Conference
Clear Village was back in Cyprus for a two-day conference on Socially Engaged Design at the Research Centre of the Architecture Department of the University of Nicosia. The event was curated by Despina and Marina Hadjilouca, founders of Cyprus-based design group Schedia.
The conference brought together design practitioners and academics from London and Cyprus who through their presentations explored the relationship between the field of socially engaged design and the development of the urban environment. Robin's presentation focused on how socially engaged design can contribute to re-activating underused spaces and the importance for socially engaged design to distinguish itself as a field by showing the positive impact it can have on communities and the lives of residents.
Photo credit: Socially Engaged Design Conference