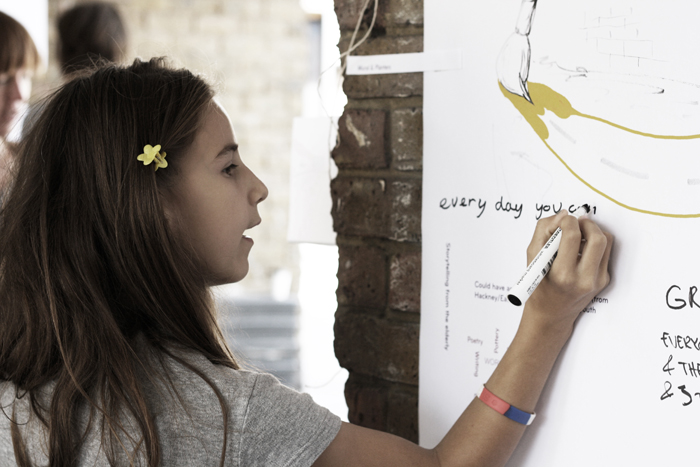 There are several ways to get involved with Clear Village:
Job opportunity
COMMUNITY MANAGER
**CLOSING DATE: 1st of November
If you're a socially driven person with an eye and energy for innovative community ideas, and someone keen to work with some of the most caring and clever social entrepreneurs in London, Clear Village Charitable Trust has an opportunity for you!
The Small Works Community Manager requires an industrious, passionate individual with their finger on the pulse of social entrepreneurialism in London. This position is a special opportunity to build creative community relationships and ventures in Kings Cross, but also requires someone who doesn't mind to get his/her hands dirty with the tasks related to the day-to-day management of the space. If you aren't afraid to oversee a bustling and dynamic space that facilitates the type of change that means something get in touch!
+Download the job description+
How to apply for this role
Please send us the following:
Curriculum Vitae
Cover letter explaining your motivations for the role, including how you match our specified criteria
Two references
Please send your application to juliet@clear-village.org by 1st of November, 5 pm. Interviews will be held in Kings Cross during the second week of November. If you have any questions about the application, please do not hesitate to get in touch.
Partnering
Do you have a space or place in your community that could use a partner to help realise a new vision? Clear Village works closely with residents and a diversity of communities to co-design underused or empty space and to produce new commons that improve health and wellbeing for everyone. Tell us about your story, your community and what your dreams are.
Volunteering
We are always looking for people who could lend some of their time to volunteer for us. Whether you are interested in gaining experience with research, communication and social media, project development or organising events, please get in touch with us to tell us about your interests.
Fundraising
Clear Village has achieved much in its first eight years, but this is still just the beginning. In order to continue to tackle issues of mental health, social isolation and economic inequality, Clear Village needs to scale up its projects and programmes. This includes leading more urban research, bringing Small Works to more communities and delivering more holistic creative regeneration projects.
We have come this far because of our Collaborators and because of Individuals like those in our Network of Pioneers. These are organisations and individuals who are passionate about health and wellbeing, economic and social equality. We're always in need of more people in this network to help realise our vision.
If you believe in our work, then please consider donating what you can. All donors and fundraisers become part of the Clear Village family. This means you will be kept informed on how your support contributes to our work and whenever an opportunity comes up to engage with our projects, you will be the first to know.
Clear Village is registered with the Charity Commission for England and Wales. Charity #1142779. Donations can be declared through Gift Aid. By clicking on the "donate" button below, you will be taken to a secure donation platform where you can make your personalised contribution.

If the above button fails to work, please use the following link:
http://www.totalgiving.co.uk/charity/clear-village-charitable-trust