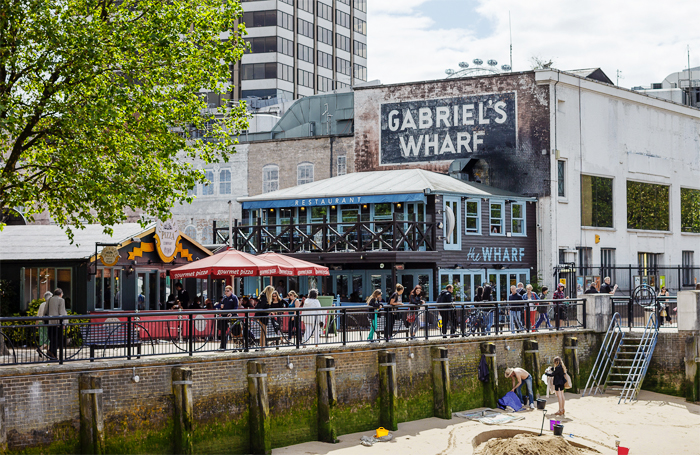 Coin Street Community Builders
Contrary to the conventional process in which traditional actors such as local authorities and property developers develop buildings and public space, the Coin Street Community Builders show how a local community can take care of itself in terms of housing needs and social infrastructure. What makes it an interesting example is that the Community Builders have simultaneously been able to think about the needs of the city and have developed complementary shops, art workshops and public spaces that line London's South Bank.
Originally an Action Group that opposed redevelopment plans by property developers in their area at the end of the 1970s, the Community Builders have transformed themselves into a professional enterprise that develops housing, community facilities and new public spaces and takes care of the maintenance of these assets.
The organisation is set up as a Development Trust and qualifies as a company limited by guarantee. The trust works closely with other area stakeholders, and the board members are elected by local residents to ensure the needs of the local community are incorporated into the board's decisions. The housing projects are run under the umbrella of the Coin Street Secondary Housing Co-operative, a registered social landlord, but each individual housing project is managed by individual housing cooperatives. The Community Builders' income is generated from a variety of sources including the hire of retail and catering spaces, event spaces, meeting room spaces and conference venue spaces as well as the provision of consultancy services. The Coin Street Centre Trust, another subsidiary, oversees Coin Street family & children's centre and Colombo Street community and sports centre.
After 25 years of development, the Community Builders have built 220 affordable homes, a Children's Centre, a Community Centre and about 50 shops, restaurants and bars. Part of the development is also a new local park.

Information and pictures sourced from http://www.coinstreet.org. | All rights reserved.