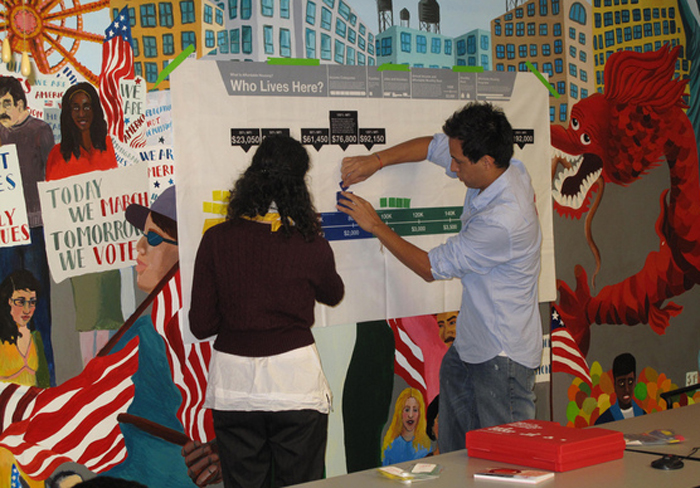 The Center for Urban Pedagogy
People may experience different obstacles to getting involved in participatory processes. One of them is the feeling that they don't know enough about a subject to contribute to a discussion. Helping people understand the complex institutions of the city may help overcome doubts about joining a participatory process. The Centre for Urban Pedagogy makes an impressive effort to do so, using design as a means to explain the complexity of institutions, systems and processes that make New York the city it is today.
The Center for Urban Pedagogy (CUP), based in New York City, is a non-profit organisation that uses design and art to improve civic engagement. CUP projects aim to demystify the urban policy and planning issues that impact communities, so that more individuals can better participate in shaping them.
CUP takes two approaches: they engage with local youth to help them research how certain aspects of the city, for example the sewage system, work. Having unravelled such a system, the local youth are helped by designers to develop products to explain what they've learned to others.
For communities, CUP uses design to develop workshops, publications, and other services to explain important urban policies. CUP works with an advisory board of housing organisations and land use and planning experts to determine which topics in particular need to be explained to their communities. CUP researches the concepts and works in consultation with community partners to break down the concepts into visual, hands-on interactive teaching tools. The tools are tested extensively through hands-on workshops led by our community partners. They are distributed citywide to housing and planning organisations, who use the tools in their own advocacy and organising work. An example is the toolkit and website developed to explain affordable housing.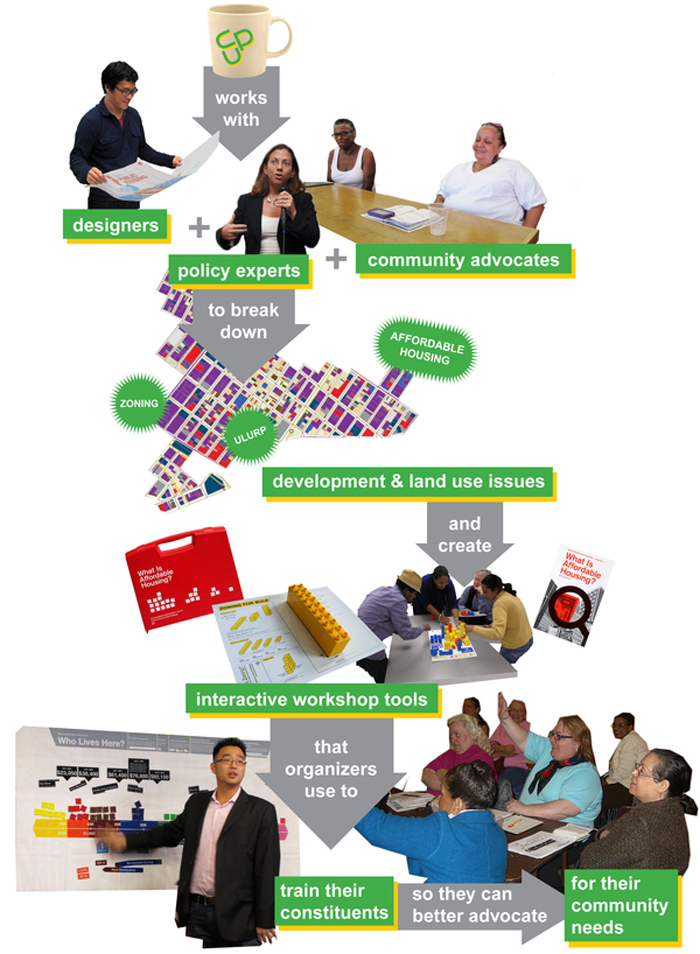 Information and pictures sourced from www.welcometocup.org | All rights reserved.