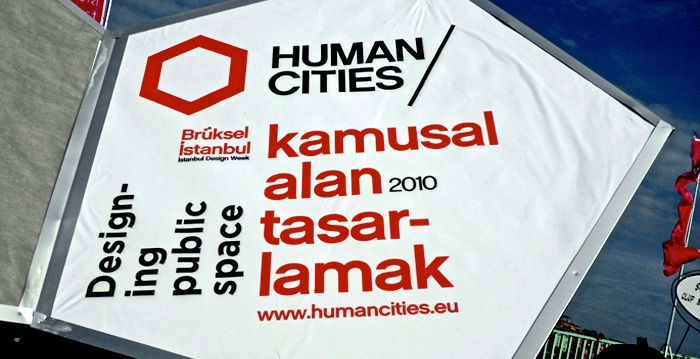 CLEAR VILLAGE contributes to Human Cities Festival Istanbul
On the first day of the Human Cities Festival Istanbul, CLEAR VILLAGE Trustee, Alice Holmberg spoke on the societal importance of Public Space, participatory design and cultural bridging during the breakout session titled "Participating in the Public Space." She started with explaining that CLEAR VILLAGE identifies the public space as the urban realm, which is essential for the expression of society and the non-commercial individual action. As such, the public space is the key factor for the individual's participation in society.
Building on the above she introduced CLEAR VILLAGE as a foundation that addresses participatory design in decision making as the core of its carefully planned change processes. The work is based on the village scale to keep focus on community. This enables a desirable, viable and feasible future design which aims to catalyse systemic change in the direction of sustainable development that empowers the people it touches.
CLEAR VILLAGE is convinced that participatory environments are fruitful for engagement within and between communities. They create a positive space for cultural bridging in the contemporary cultural context. Where the EU is possibly extending towards Turkey, young people are growing up in an ageing society and women entrepreneurs and politicians are gaining momentum on a male-dominated scene. Change is the constant factor and the participatory environment lets man meet woman, young meet old and Muslim meet Christian to create a shared future.
TL Magazine
Aligned with the Festival a special issue of TL Magazine was published, in which Alice Holmberg wrote about the human brain and the village scale. Read about her article here.
Human Cities Festival Istanbul is the second installment of the bi-national initiative "Brussels-Istanbul 2010: Designing Public Space" by Human Cities. The event was held at the Old Galata Bridge as part of the Istanbul Design Week and the European Capital of Culture 2010. Click here to download the full programme.