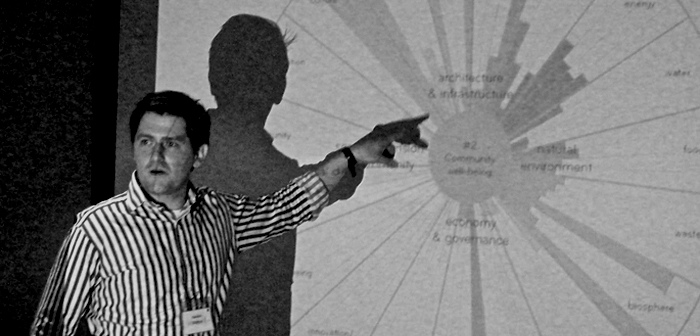 After 20 years of growing success in the United States, the Bioneers conference made its step over the pond for their first public conference in Europe. The gathering included 100 amazing people from approx. 20 countries and was held at the Findhorn eco-village in Scotland, UK. The founders of Bioneers, Kenny Ausubel and Nina Simons, chose an amazing setting for this first conference as Findhorn is renowned for 50 years of experience in living in harmony with nature and the Findhorn College for its profound research on viable solutions for people and planet and its strong connections to global academic institutions.
CLEAR VILLAGE has always been heavily inspired by both initiatives. On one hand, the Bioneers movement for its amazing initiative where we share their opinion that viable solutions already exist for most of our environmental & social crises and that people just need to be connected to make those innovations happen. On the other hand, we are enlightened to have Findhorn as a strong partner and source of inspiration through achieving well-being in the eco-village and sharing approaches for making others' daily lives more nature-sound.
We were very grateful to be invited to the first European Bioneers conference in Findhorn to present in two sessions. A CLEAR VILLAGE micro-lab, facilitated by Karsten Stampa (on photo) and later a discussion panel titled 'Social and Innovation Lab' centered on CLEAR VILLAGE's approach to participatory planning with inspiration from nature and the social entrepreneurship of our foundation's founder and trustee, Thomas Ermacora
Click here for the full CLEAR VILLAGE report from the Bioneers conference at Findhorn.
Click here to watch full and official imagestream.