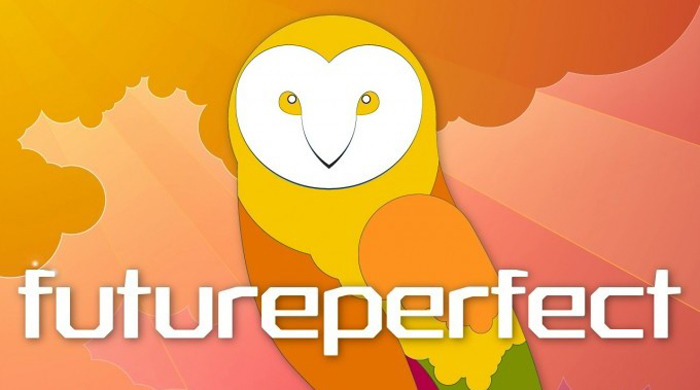 The 28th – 31st of July saw Thomas Ermacora and Karsten Stampa of CLEAR VILLAGE at the FuturePerfect Festival in Karlstad, Sweden. This festival aims to promote sustainability without guilt, i.e. it encourages sustainability that is desirable to people. It brought together people from different walks of life with one thing in common – a passion for sustainable and healthy living. It was a weekend of stimulating discussions, spontaneous co-creation and excellent music. This was made even better by its location in Ägnsbacka which harbored an exceptional display of permaculture. The 3 day event facilitated productive interaction between people with different degrees of involvement, resulting in synergies and connections that took the discussion about well-being and sustainability forward by several steps.
CLEAR VILLAGE was invited to host several sessions. The first one was a forum discussing localism and localization. Apart from CLEAR VILLAGE, this included Edmund Colville from West Lexham, Mischa Hewitt from the Low Carbon Trust, Jan Forsmark from Transition Sweden, and Jonathan Dawson from Schumacher College who called in on Skype. The forum was accompanied by a seminar, where these ideas were discussed in greater depth.
An interesting idea to come out of the seminar was our statement that like marketing, shaping a place's future also requires focus on 4 Ps – people, people, people and people. Another interesting idea was that a diverse set of solutions was needed to address community issues properly. Each of the speakers, for instance, dealt with similar community issues through their projects, but each employed different approaches. CLEAR VILLAGE believes that every community should be able to choose from a range of possible solutions, as there is not THE solution out there that can heal the world.
A problem put forward by a woman from the audience illustrated this point. A popular hotel chain had bought some land that was used by her community as a place for interaction – a place where they could not only meet and chat with one another but also use as a source of water. The new owners of the land fenced it all around so the community could no longer use it. The participants at the seminar discussed several solutions to this problem ranging from collaborating with the hotel chain to find a mutually beneficial solution, to a public naming and shaming campaign. While the short discussion was not enough to reach a concrete solution, it showed that there was a lot of expert knowledge in the room that could be utilized to solve many such problems.
Another interesting session hosted by Thomas Ermacora for CLEAR VILLAGE was called a 'Policy Round Table' and it included local politicians from Karlstad. This was not structured like a traditional presentation. Instead it began with the local politicians talking about sustainability related issues in Karlstad that they were trying to address. The chief issues they spoke of were the development of super markets in the suburbs, sustainable transport systems, flood prevention and cultural issues.
This was followed by a presentation by Sue Riddlestone of Bioregional, John Thackara of Perception and CLEAR VILLAGE. We spoke about CLEAR VILLAGE and its idea of catalyzing different solutions for sustainable living and bringing them to a local community with a participatory design approach. John spoke about Cite Du Design Biennale 2007, an exhibition he organized in St Etienne where he was asked to exhibit sustainable projects from around the world. He decided instead to look closer to home before looking internationally, and located 60 unique projects in the immediate area with the help of the media. Sue talked about her work with Bioregional, a model low carbon developer. The idea that a set of different solutions should be brought to a particular place was highlighted once more by the difference in each project's approach.
Some of the many other interesting presentations included Sinead Mac Manus's discussion about the social sustainability of social networks and the internet. Christer Soderberg talked about his Open World Café in Stockholm that engaged the local community with sustainable living and organic food. Carolyn Steel gave a highly inspirational talk on food in modern cities. Pooran Desai talked about One Planet Cities.
The stimulating discussions during the day followed by excellent food and music in the evenings combined productive interaction with pleasure. CLEAR VILLAGE thanks John Manoochehri and his team for a delightful experience and looks forward to assisting the Future Perfect team in implementing some of the social and technological innovations shared in the network, on the ground.
Pictures sourced from: swingaroo.smugmug.com | futureperfect.se | All rights reserved.