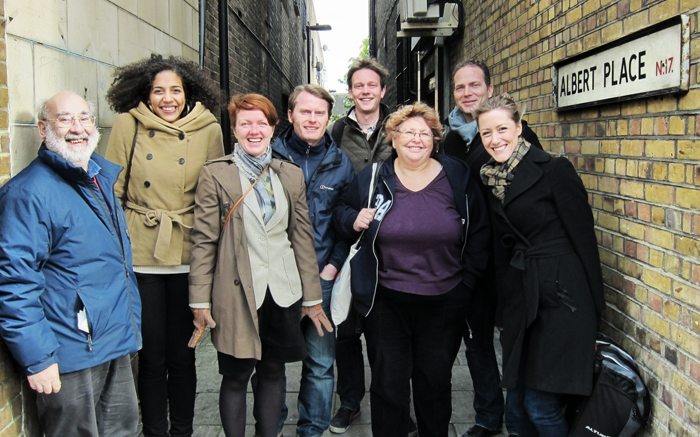 ALLEY LINKS
CONTEXT
Design Council/CABE and the Friends of Down Lane Park have selected CLEAR VILLAGE as the design partner for the Alley Links project in Tottenham, northeast London. Alley Links is part of the Design Your Neighbourhood programme that matches community groups with local design organisations to provide expertise in architecture, planning and urban design. Of several Design Council/CABE-funded projects, Alley Links is the only one in London, so we're very proud to be a part of it!
The brief from Friends of Down Lane Park, the local community group, is to generate a strategic design to improve the public realm around Tottenham High Road (see a map here), an area that was the epicentre of last summer's London riots. Specifically, the community members would like to address the problematic alleyways — which are unsafe, untidy, and discouraging for users, especially at night — that link a heavily-used stretch of the High Road with the residential neighbourhoods to the east.
WHAT WE WILL DO
The first phase of the project was a street survey to understand what local people think of the alleys and what sort of improvements they would like to see. Building on the results of the survey, a series of workshops has been held where local people and expert designers worked together on a strategic plan for the alleys. This plan will then be taken forward by the Friends of Down Lane Park to achieve big-impact changes for the area.
ALLEY LINKS LAB-SERIES
CLEAR VILLAGE hosted a series of workshops in January-February 2013 to develop a strategic plan for the alleys together with local residents, retailers, community groups and local authorities. With over 150 people sharing their ideas about the alleys the Lab-series was a great success. Read here a full report of the Lab-series.