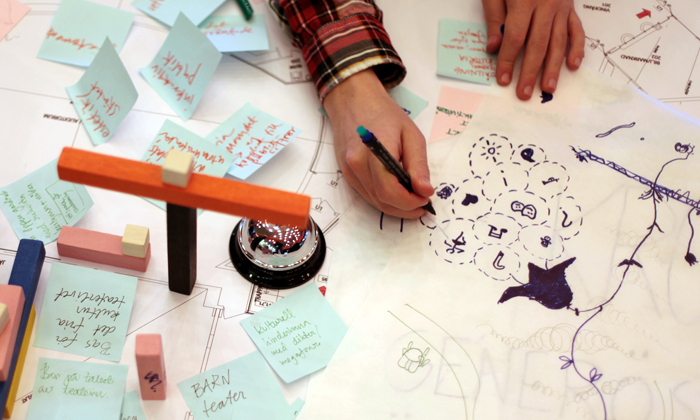 SERVICES
CLEAR VILLAGE provides creative regeneration services to social landlords, local councils, community groups, funding agents and other organisations that work with communities.
We help our partners develop and implement community-scale strategies for regeneration. We work hard to understand community challenges and build on existing assets. By using participatory design, we ensure that solutions are not just developed for communities but also by communities.
We offer a toolkit of services which are tailored to the demands of each project:
+ WELL-BEING ANALYSIS +
To identify key challenges and opportunities within communities.
+ CLEAR VILLAGE LABS +
To develop collaborative solutions through participatory design.
+ COMMUNITY PROGRAMMES +
To create new opportunities for learning and capacity building.
+ SPACE ACTIVATION +
To turn empty or underused spaces into vibrant community assets.
+ PUBLIC SPACE DESIGN +
To develop concrete intervention plans based on community needs.
+ RECODE REPORTS +
To determine long-term strategies for community improvement.
CONTACT US to find out how we can help your organisation.