CORE TEAM

THOMAS UGO ERMACORA. Creative & Strategic Director
Thomas Ermacora FRSA is an award winning Danish Architect-Urbanist, technology futurist, social entrepreneur, impact investor, cultural pioneer, author and humanitarian. Focused on bleeding edge social impact design and open source solutions since 2002 he has acted as strategic consultant for cities, developers, social landlords, local authorities and curated exhibitions to promote systems change. Read more about Thomas and his upcoming talks here.

FRANK VAN HASSELT. Chief Executive
Frank studied Philosophy and Modern Languages at Oxford and has 15 years' experience of working in business development positions at a range of organisations. He has been part of Clear Village since our launch in 2009 and was our lead fundraiser and writer before taking on the role of Chief Executive in 2015.

ROBIN HOUTERMAN. Projects Director
Robin has a background in urban planning and design, having previously worked with social housing associations regenerating inner-city neighbourhoods in the Netherlands. He hold an MSc in Architecture from TU Delft and an MSc in Urbanisation and Development from the LSE.

SARAH MANN. Communications Manager
Sarah is a Canadian-Brit with a broadcasting and journalism background. She's studied Political Science in Montreal and Journalism in Halifax. She's recently finished her Masters in International Communications and Development at City, University London where her focus was the role of communications in the development of social capital amongst young people for the purpose of better outcomes.

KIRSTY MCARDLE. Walled Garden Project Manager
Kirsty came to Clear Village directly from a permaculture farm near Fes, Morocco. Before that she was the Marketing Manager for the London Borough of Camden managing events, public engagement, promotion and research. Thanks to her incredible knowledge of permaculture and passion for getting people involved, the Walled Garden is alive again after years of dormancy.

PAUL KING. Walled Garden Coordinator
A Havering allotment holder and passionate fruit and vegetable grower for twenty-five years, Paul brings local knowledge and enthusiasm to our Walled Garden project. He is a committee member of the Romford and District Gardens and Allotments Association and was a Scout leader when his sons were young, running a Beaver and Cub pack in Hornchurch.

STEPHANIE BLUNDELL. Community Manager 
Stephanie has a degree in Interaction Design at University of the Arts London, learning to use environmental and social references in her projects. She recently returned from a solo trip to Alaska carrying with her a portfolio of self-initiated not-for-profit events. Her ambition is to develop a role in experiential events creating informative and community based projects.

JULIET MCNELLY. Community Manager
Juliet works from our Small Works Victoria space. She has an MA in Applied Anthropology and Community Development, and enjoys facilitating community engagement projects. In her spare time, Juliet can be found taking photos of East End life, talking about food and is enlightened by her love of soulful funk.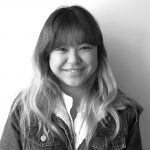 HERMION YUENYAU AU. Volunteer Project Assistant
Hermion has recently completed her Masters degree in Urban Design and City Planning from UCL. She is passionate about placemaking and community engagement. She has more than 8 years of experience in the field as an active volunteer in Hong Kong. Now Hermion looks forward to applying her skills and passion here in London; devoting her career to the well-being and support of our diverse communities.
ASSOCIATES

TOBY BLUME
Toby has 20 years' experience of working in the not for profit sector, particularly supporting excluded communities to achieve positive social change. More recently, he has been working in Local Government and education, but still with a focus on social innovation. He is a Design Council built environment expert and is supporting strategy development at Clear Village.

KORINNA THIELEN. Munich / Hamburg
Korinna is an architect and urban planner and develops projects for Clear Village in Germany. She studied at EPF Lausanne and at the London School of Economics, worked in international planning and design offices and now teaches urbanism at TU Munich and HCU Hamburg.