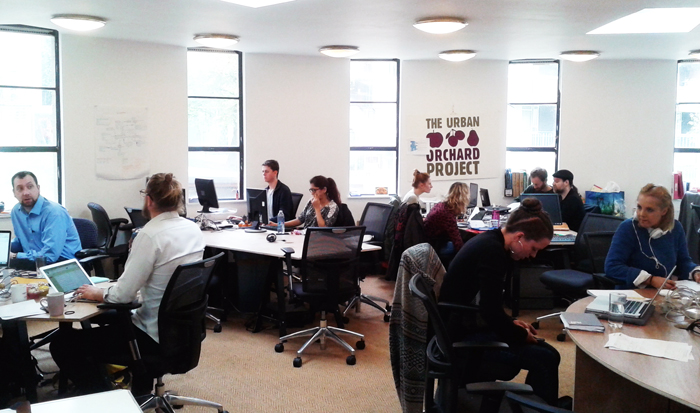 Are you a Social Enterprise, Community Interest Company or Charity?
Then Small Works might be just right for you!
As a Small Works member you get:
+ central London desk space for £100 per month per desk
+ 24/7 access
+ free WIFI
+ free printing facilities (reasonable use)
+ free access to a meeting room, coffee and tea
+ storage space
+ an open environment full of peer-to-peer learning and development opportunities.
Last year we supported over 20 social enterprises across our three spaces. Apart from profiting from low rents and a central location, our entrepreneurs highly valued exchanging ideas and learning from the other entrepreneurs based at Small Works. All entrepreneurs reported back to have grown their organisations, in terms of turnover, staff, output and/or networks. Have a look at the exciting work some of our present and past members are doing!
The Urban Orchard Project
Project Dirt
On Purpose
StudentFunder.
Part of the Small Works model is that we give you the opportunity to work with local residents to develop and test your services, or gain experience in working with specific groups, such as isolated older people, vulnerable adults and young people.
If you are interested in joining Small Works, or would like some more information, drop us an email via robin@clear-village.org.