Inspired by the success of the soup events in Detroit our friends at Small Works Kings Cross and Small Works Victoria are bringing #PROJECTSOUP to London!
The concept for Project Soup is simple:
+ £5 entrance for a bowl of soup and 1 vote
+ 4 local groups pitch their idea for a community activity
+ each presenter has 4 minutes to pitch their idea
+ all vote for 1 Winner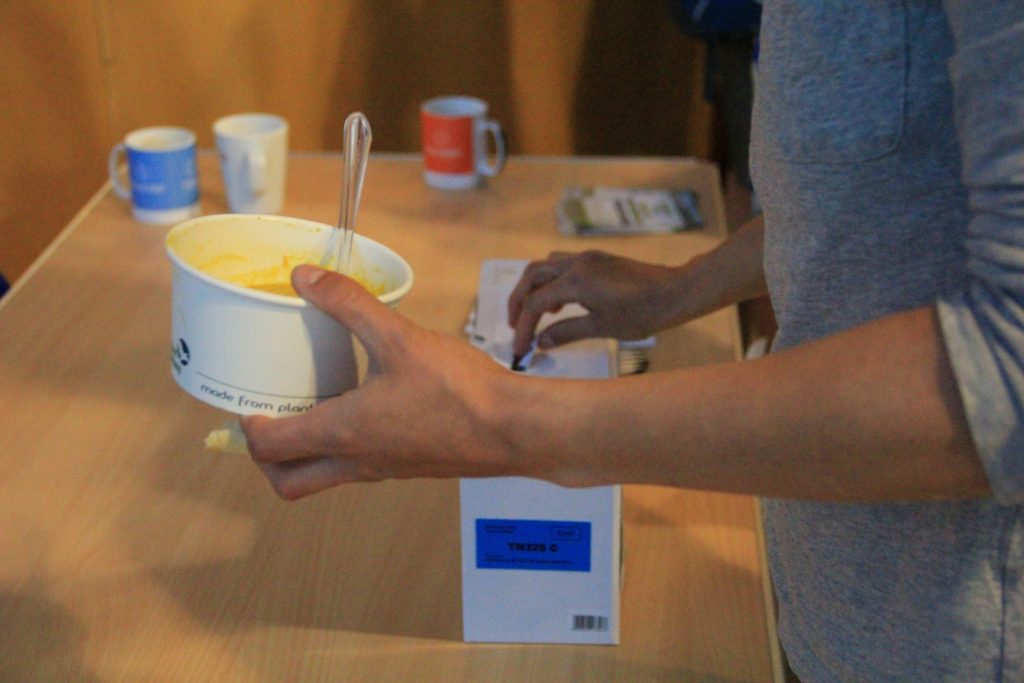 Upcoming Soups:
Small Works Victoria
Date: October 2017
Where: Greencoat Place Conference Centre, 24 Greencoat Place, London SW1P 1RD
Partners: The Abbey Centre, Peabody, Greencoat Place, Initiatives of Change

Small Works Kings Cross
Date: TBD
Where: Hugh Cubitt Centre,  48 Collier St, London N1 9QZ
Partners: TBD
You're invited to see the power of Soup for yourself! Come out to hear exciting pitches, meet people in your community and – of course – have some soup!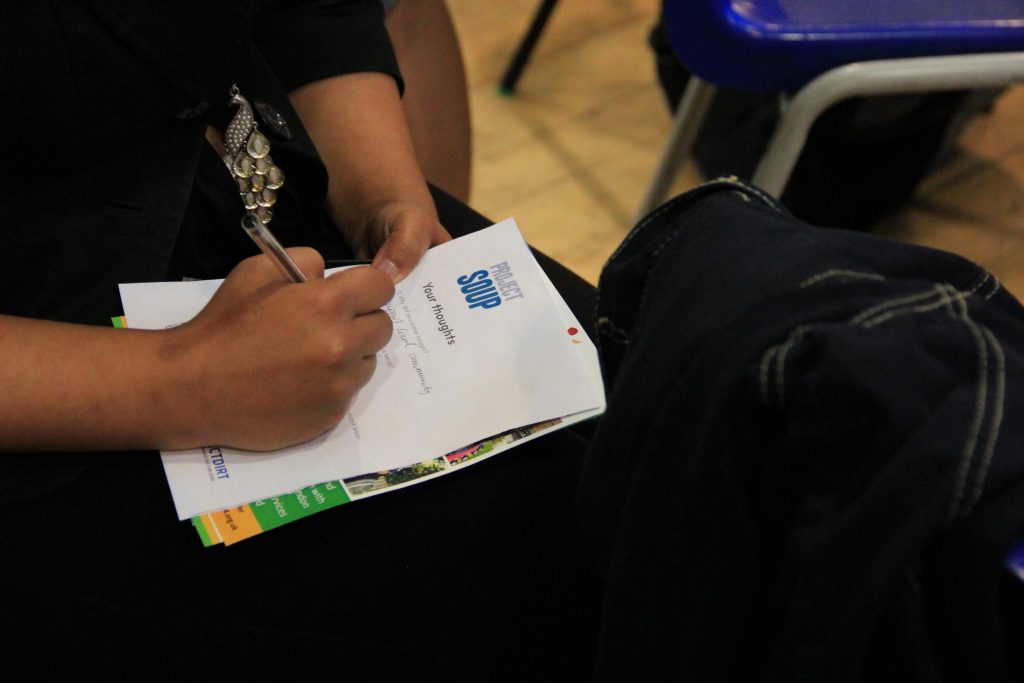 The History of Project Soup:
The first Project Soup in December 2015 saw more than 40 Islington residents come together to support Carlos Casimiro of Cally Stars Football Club. Since then we've helped raise money for The Academy London, Centre 404, Central Community Impact, This One Family Matters, Food For All, Islington Bangladeshi Association, One Big Family Helping The Homeless, NourishingQi, and Ahmed Faid who is campaigning to save Barnard Park football pitch. These projects have received more than £2000 in support – all through Soup!
More Information:
If you want to know more about hosting your own soup or for information on how you can pitch your project at the next Project Soup get in touch!
So brilliant to have been a part of last night's incredible & inspiring #ProjectSoup fantastic chance to network&support the local community

— Smart Works Charity (@SmartWorksHQ) May 4, 2017
We had so much fun supporting @LittleATheatre @LondonDirters #projectsoup last night! So lovely to meet people who care about #community

— Wondering Hands (@Wondering_Hands) August 17, 2016
We had such a great time pitching our project for #projectsoup thanks for having us! @ProjectOneZero @MCorada https://t.co/QI3guC0M5W

— Cornelia Marland (@CorneliaMarland) August 17, 2016
Ooh tough choices – and lots of positive energy in the room #projectsoup #islington

— Mary Stevens (@maryistevens) August 16, 2016