Members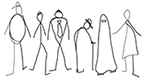 YOU?
Whether you're young or old, a seasoned entrepreneur or just starting out, planning to be the next Muhammed Yunus or have a good idea for a small business, Small Works could be the place for you.
If you're interested in establishing your own business while also contributing to the local community, join our growing group of members at our Kings Cross and Victoria spaces.
Get in touch here.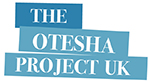 THE OTESHA PROJECT UK, Small Works Hackney
The Otesha Project UK is a youth-led educational charity that helps young people to become leaders on sustainable living, climate change and social justice. The Otesha Project UK works with young people aged 6-28 from a diversity of backgrounds, inspiring them to create social and environmental change through their everyday actions, like cycling or buying sweatshop-free clothes.
You can find The Otesha Project UK at Small Works Hackney most days of the week. They are running Dr Bike sessions on Tuesdays from 5 to 6pm and would love to support individuals or groups to set up their own projects in the area. They hope to offer lots more in the near future including: regular CV and employability sessions, accredited qualifications, eco-craft and bike projects for young people, and a paid work experience programme to support residents into green jobs.

THE URBAN ORCHARD PROJECT, Small Works Hackney
The Urban Orchard Project aims to create lush cities swathed in fruit and nut trees. They work in partnership with communities to plant, manage, restore and harvest orchards in urban areas to help us all to rediscover the pleasure of eating home-grown fruit.
For the first five years, they focused our efforts in London; today they support, are inspired by, and share fruit-growing knowledge with orchard groups across Britain. They are always on the look out for individuals and communities keen on learning about how to plant and maintain their own community orchard.
Contact The Urban Orchard Project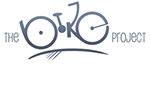 THE BIKE PROJECT, Small Works Hackney
The Bike Project is a team of volunteers working to refurbish second-hand bikes that have been donated to the project. These bikes are then given to destitute refugees and asylum seekers, facilitating them access to resources that can help lift them out of poverty.
The Bike Project runs bike repair workshops on Thursdays from 6 to 9pm at Small Works Hackney. All willing to lend a hand and learn about bike repair for a good cause are welcome.

COMMUNITY ORGANISERS, Small Works Victoria
The Community Organisers programme aims at creating a new home-grown movement of community organising for the 21st century, emerging directly from the strengths, concerns and hopes of all kinds of neighbourhoods across England. The Community Organisers programme is delivered by Locality, the UK's leading network for community-led organisations.
Community Organiser, Chi hosts a Coffee Morning at Small Works Victoria every Friday from 9.30am-midday.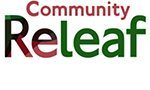 COMMUNITY RELEAF, Small Works Hackney
Community Releaf is a social, arts and environment practice that facilitates creative workshops for community groups. By co-designing with the participants, they champion community-led action and support small-scale sustainable projects.
Community Releaf is at Small Works Hackney two days per week. They are currently gauging interest and support for a community mural on Regent Estate in Hackney. As such, they are gathering ideas about how the mural can best represent the estate and its residents. Community Releaf would love to hear your ideas about brightening up Regent Estate.

THE PEOPLE WHO SHARE, Small Works Victoria
The People Who Share is a movement that is making sharing mainstream under the umbrella term a 'Global Sharing Economy'. They run big campaigns such as Global Sharing Day and National Sharing Day and reach over 60 million in 147 countries.
The People Who Share has initiated a sharing economy on the Vauxhall Estate in Victoria by setting up a 'sharing table' in Small Works Victoria and through events such as The Big Lunch on Global Sharing Day. They continue to share their enthusiasm for reciprocity through conversations, conferences and events throughout the year.

NOW>PRESS>PLAY, Small Works Hackney
now>press>play creates and delivers educational silent discos that bring the school curriculum to life. In a Now>Press>Play workshop, the children put on wireless headphones and are plunged into an educational adventure they'll never forget.
Now>Press>Play is at Small Works Hackney two to three days per week.
THE REDEMPTION SCHOOL, Small Works Hackney
Redemption Community School is a community-based organization operated by primary school teachers. The Ethos Statement of the school reflects its distinct character which is based upon Edu-Care, Excellence and Commitment.
The Saturday School supports children from all ethnic backgrounds aged five to eleven (Years 1-6) in achieving their required levels and targets based on the requirements of the National Curriculum. The Redemption Community School runs two Saturday School sessions at Workshop 44, 10am-1pm and 1pm-4pm.
Contact the Redemption Community School
FRESH PERCEPTION THERAPY, Small Works Victoria.
Hope, the founder of Fresh Perception Therapy, is a psychotherapist working across SW1. The focus of Fresh Perception Therapy is on personal growth and finding our higher purpose in life. Hope is also based at The South London Maudsley NHS Foundation Trust in Lambeth and The Awareness Centre in Clapham.
Book in for mindfulness meditation sessions on Mondays from 2-2:45pm. Mindfulness is a simple non-religious meditation technique that utilises cognitive therapy to help identify and reduce negative thought patterns and behaviours. It is also wonderfully calming and relaxing, thus helping you to manage stress.

GENERATION ME, Small Works Hackney
GenerationMe provides work experience and training for 16-18 year olds who are disassociated and are not fulfilling their potential. Their approach is to listen to young people and help them realise the value of their transferable skills and use these to engage them with something meaningful. GenerationMe empowers young people to make more informed decisions about their future, overcome barriers to work and to adopt rewarding workplace habits. Find out more about our journey here! 
Richard from GenerationMe is at Small Works Hackney 2-3 days per week. GenerationMe will be running drop-ins to help the local community refine or develop their CV, assist with interview techniques or search for jobs.
YOURTURN, Small Works Victoria
Yourturn supports young people and parents through a diversity of services: sports, fitness and health sessions; mentoring / life-coaching sessions exploring business and career potential, refining interview techniques and inspiring positive attitudes; and TV, music and video production skills with the opportunity to meet industry professionals.
You can meet Jay from Yourturn at Small Works Victoria on Thursdays and Fridays.
Past Members

STUDENT FUNDER, Small Works Victoria
Student Funder helps students crowd fund their education so that they can change their lives and the world. Through its online platform, Student Funder aims to improve access to education, employment and enterprise.
After being a regular fixture at Small Works Victoria since November 2012, Student Funder has recently won several awards and is now moving to a bigger office space in Canary Wharf. Congratulations and many thanks for their consistent hard work while at Small Works Victoria. We wish Student Funder the best of luck as they graduate towards even greater achievements.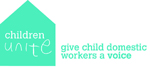 CHILDREN UNITE, Small Works Hackney
Children Unite is the only international organisation to focus exclusively on child domestic work. We work in partnership with organisations to protect child domestic workers from abuse and exploitation and to promote their rights.
Children Unite builds the capacity of organisations to develop specific services for child domestic workers that are based on their needs.
Children Unite is building an international community of organisations and individuals who take action and support the campaigns of child domestic workers across the world. Helen from Children Unite is at Small Works Hackney 2-3 days per week.
CIMARRON FESTIVAL, Small Works Victoria
Cimarron Festival Cimarron Festival is a multidisciplinary event aimed at sharing and celebrating Latin America's African cultural heritage. Due to the amazing positive response from their audience, the event has now become a permanent fixture on London's busy cultural calendar.
Cimmarron Festival's Luz, used to host a weekly beginners' Salsa Class at Small Works Victoria.

JARGNON, Small Works Hackney
JargNon is a community interest company which delivers ICT training, design and set-up services to individuals, organisations and groups. They are advocates for free open source/alternative softwares and are keen on keeping ICT as green as possible.
Get in touch with JargNon if you need to brush up on your computer skills.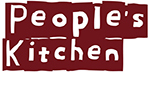 THE PEOPLE'S KITCHEN DALSTON, Small Works Hackney
The People's Kitchen Dalston utilises and spreads awareness of food waste and celebrates the power of community by bringing together a team of volunteers to transform food that was heading for landfill into beautiful cooked meals that are served up on a 'pay what you want' basis.
Contact The People's Kitchen Dalston
ANNE STAFFORD, Small Works Victoria
Anne Stafford teaches English to speakers of other languages – TEFL (also know as ESOL) – using the communicative approach and holds the Trinity Certificate in TESOL. After qualifying, Anne taught English in Malawi and the Czech Republic.
She currently works from Small Works Victoria, where she offers economically-priced lessons on Mondays, Tuesdays, Thursdays, Fridays; and Saturdays – mornings only.

ON PURPOSE, Small Works Victoria
On Purpose are innovators for people looking for a change in their career path and direction. They run a one-year, full-time leadership programme that combines paid work placements with weekly training and regular one-to-one coaching and mentoring.
On Purpose work from Small Works Victoria Monday to Friday. They currently provide a drop-in CV workshop on Thursdays from 2 to 4pm and hope to broaden the scope of these sessions to offer a more comprehensive career and personal development training. If you have any volunteering or work related questions, feel free to drop in for a chat.