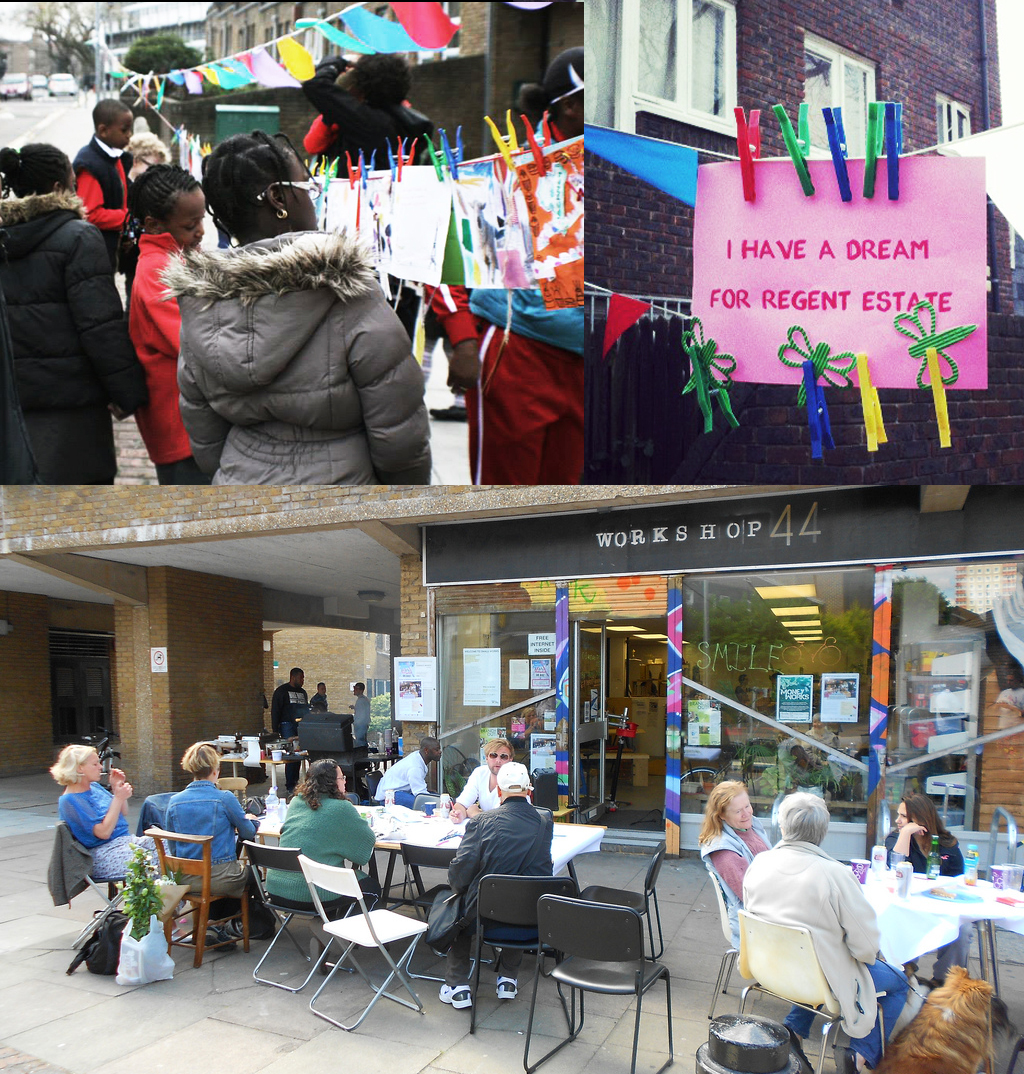 Small Works Hackney
Small Works Hackney is our first Small Works initiative. Launched in April 2012, Small Works Hackney was our first collaboration with CIVA. Based in a former shop provided by Hackney Homes, Small Works Hackney is right in the heart of Regent Estate. As well as providing workspaces for entrepreneurs and organisations, Small Works Hackney serves as a focal point for the community: a place for people to get together, spend time with their neighbours and acquire new skills thanks to the events and workshops run by our members.
Since its launch, this community focused space has hosted weekly dinners encouraging neighbourhood cohesion, supported grassroots publishing projects, and saw meaningful collaborations between residents and local organisations in the Regent Estate Dreams Drawing Factory.
In 2015 engaged residents and Small Works members gradually began overseeing more of the space management and leading cornerstone initiatives like the weekly lunches and community drop-ins. As of the beginning of 2017, a full handover of the space to dedicated members was initiated and we are thrilled to see it thriving as an important community asset to residents in Regent Estate.
If you're interested in getting involved in our Small Works projects:
+ Volunteering your time
+ Sharing your skills, knowledge and ideas
+ If you are a social enterprise or local community member wishing to rent desk space, become a Small Works member.
Whether you want to participate in an existing project or you have your own ideas about bettering your local community, we'd love to hear from you via smallworks@clear-village.org.